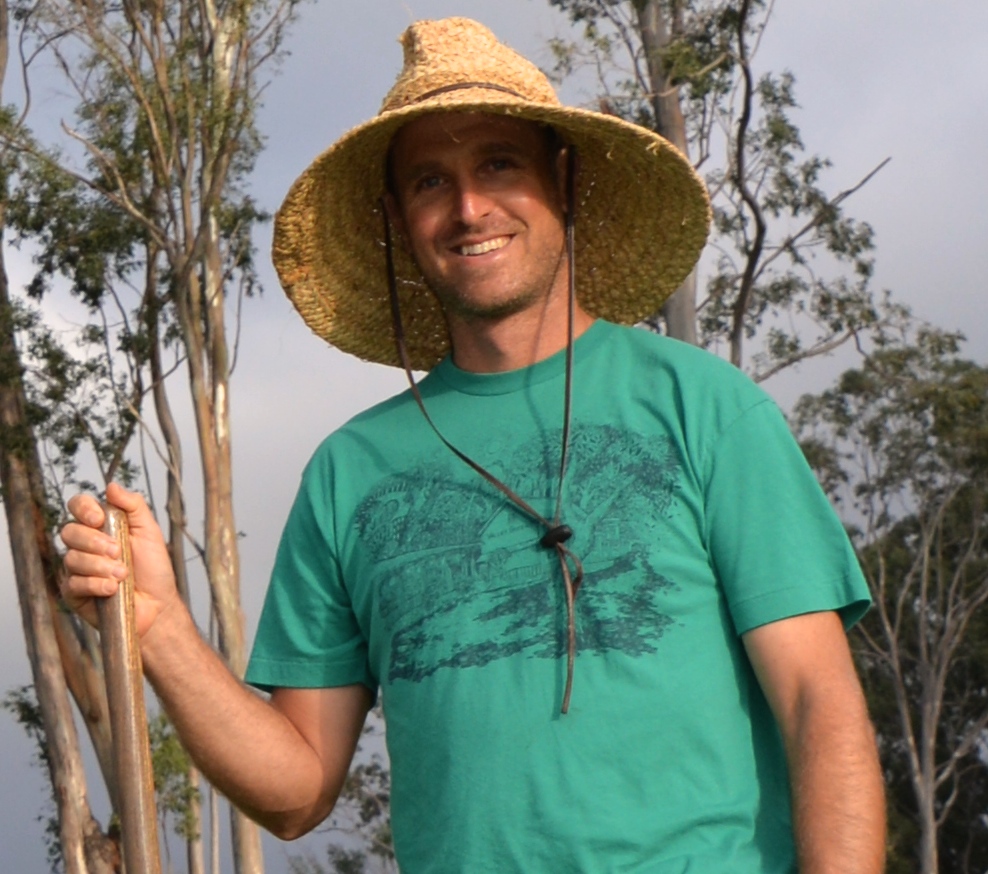 Evan Ryan
My life choices are inspired by my love of clean air, fresh water, nourishing food, and community connection. I have been graced with opportunities to live and work with many indigenous cultures throughout the world. These experiences have instilled in me a great appreciation for the simple, yet successful farming technologies that have been cultivated over many generations. These systems rely on the land as a teacher and a guide for living in harmony with the earth.
In 2000, I began gardening and farming on Maui, and am still loving it today as an agricultural landscape consultant, designer, farmer, project manager, and educator. My focus is applying permaculture systems to production agriculture, and integrating these principles into home gardens, orchards, and commercial farms. I am grateful to see how holistic land care practices consistently yield positive results in any landscape or microclimate.
The exponential growth of the farm and garden community on Maui inspired my early involvement as a board member of the Hawai'i Farmer's Union United. Working with the Hawai'i Public Seed Initiative, I have been able to offer free seed and plant exchanges as well as seed saving classes. This multi-island initiative has inspired the Hawai'i Seed Grower's Network, a marketplace for locally grown seeds!
In 2015, I began Pono Grown Farm Center, a non-profit organization focused on agricultural education with a mission to increase the connection people have to the land, and empower them to better care for it. This diverse 15-acre farm in upcountry Maui has a vibrant intern program, extensive vegetable gardens, hundreds of fruit trees, chickens, and bees. We farm with rainwater catchment, solar electricity, and power our vehicles with locally produced biodiesel.
I am blessed to live onsite at the farm with my loving wife, Danielle and our joyful son, Bija.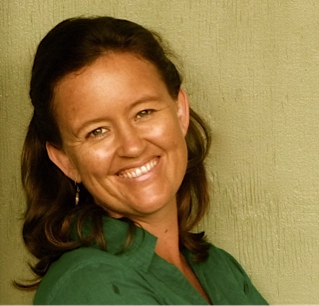 Ashlie 'Lehua' Vander Velde
I love growing food, and have been actively doing so for over 20 years. Growing up in Santa Barbara, California, our community always enjoyed a mild climate, a wide diversity of crops grown year round, and an enthusiastic community of farmers and gardeners.
I worked on my first small organic farm at age 16, and from then on I've had a continuous passion to be involved with sustainable food production. I have been educated through the excellent programs at Cabrillo College in Santa Cruz, as well as the Farm and Garden Apprenticeship at the University of California, Santa Cruz. I am deeply grateful for all the wonderful mentors both in California and Hawai'i.
I enjoy all facets of growing food, having experienced working at a yoga retreat center growing vegetables for guests; engaging in a leadership role at a community garden; co-creating websites for a local farm organization; sharing seeds, cuttings, plants and food with people in my community; and producing a majority of my own fruits and vegetables since 2001.
I am blessed to live on an acre of land on the Northshore of Maui, which I lovingly refer to as Mohala Aina. I joyfully respond both to my name Ashlie, given to me by parents, and my name Lehua, given to me by my Hawaiian teacher, who requests to remain unnamed. I balance my outdoor living lifestyle with my work as a massage therapist and life coach.
I share life with my husband Henry, a small menagerie of animals, and an abundance of life giving plants. I live simply, off the grid, and close to the earth. Aloha!